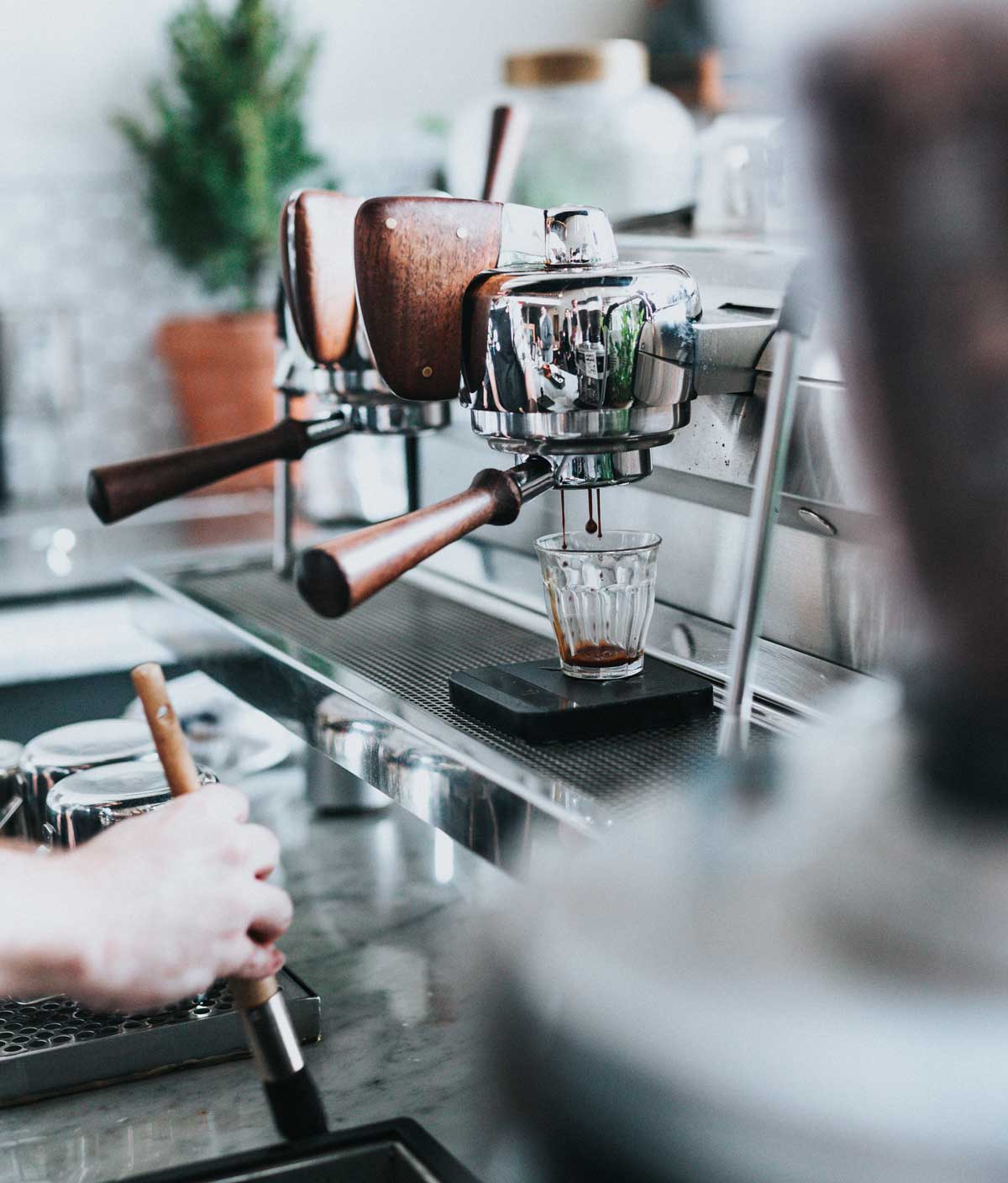 UPS Coffee and Vending Ltd. is a premier coffee and vending company, and has been in business since 1995.
From light roast to our flavourful espresso, we have an array of coffee options suitable for every coffee drinkers tastebuds. We source the best green coffee beans from around the world, roasted locally in small batches to ensure fresh coffee and a consistent taste for our customers.
Big or small, we can work alongside your team to customize the ideal package for you. Whether you are looking for:
WHOLE BEAN
PRE-MEASURED GROUND
SINGLE CUP PODS
ESPRESSO
or a combination, we can meet your specific break room needs.
Enjoy your favourite brand name coffee?
Avoid the drive thru lines, we can bring it right to you. We carry a variety of brand name coffees and other hot beverages including Starbucks, Tim Hortons, Timothy's, Tetley etc.
We also offer brand customization to all of our available coffee machines below.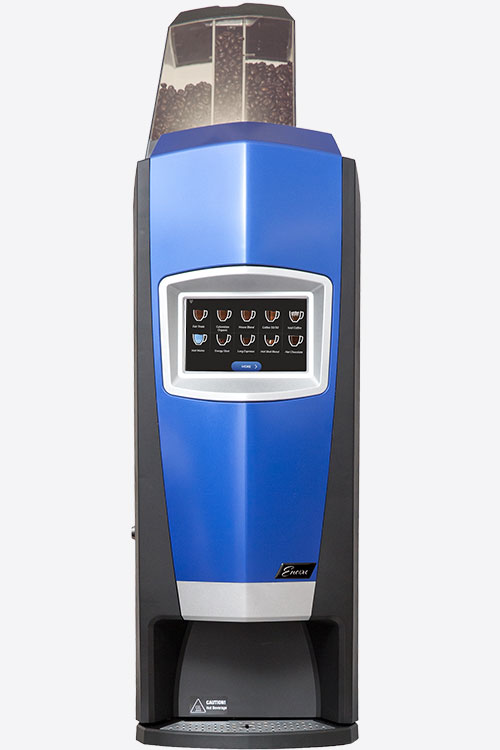 Different fascia and interface color possibilities.
New improved and easy-to-use interface.
Multiple customization options.
NSF-4 certified.
29 inches tall.
18.5 inches touchscreen.
Equipped with a cellular modem guaranteeing a private and secure 3G connection.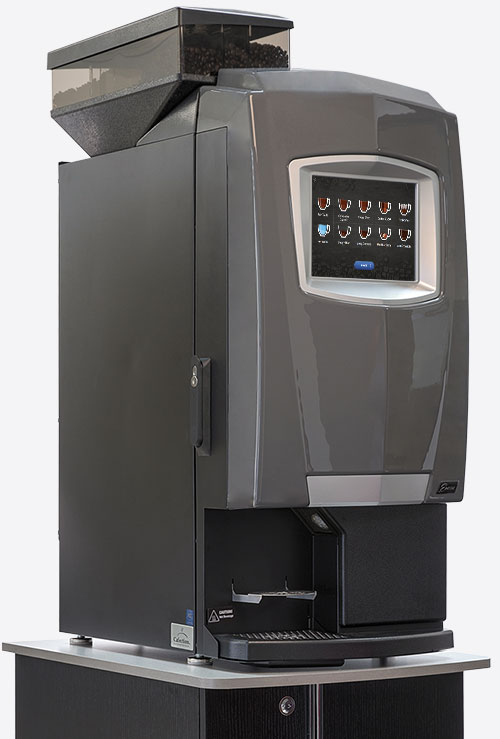 Ideal for convenience-store, foordservice and micro-markets.
Secure and private 3G cellular connection.
High capacity brew system.
Compact and sleek.
Ideal for limited spaces.
Aluminum finish fitting any environment.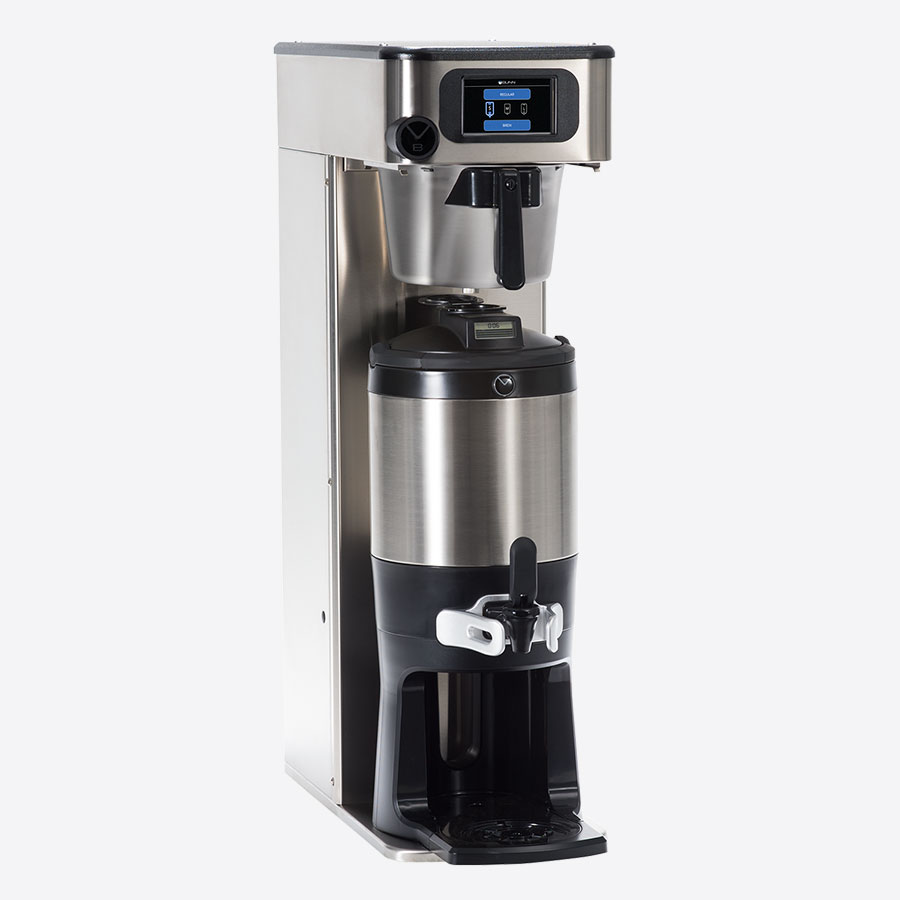 4.3" Color Touchscreen aides in customizing recipes, brewing options and control
Pre-infusion and pulse brew for maximum flavor extraction.
Energy-saver mode reduces tank temperature during idle periods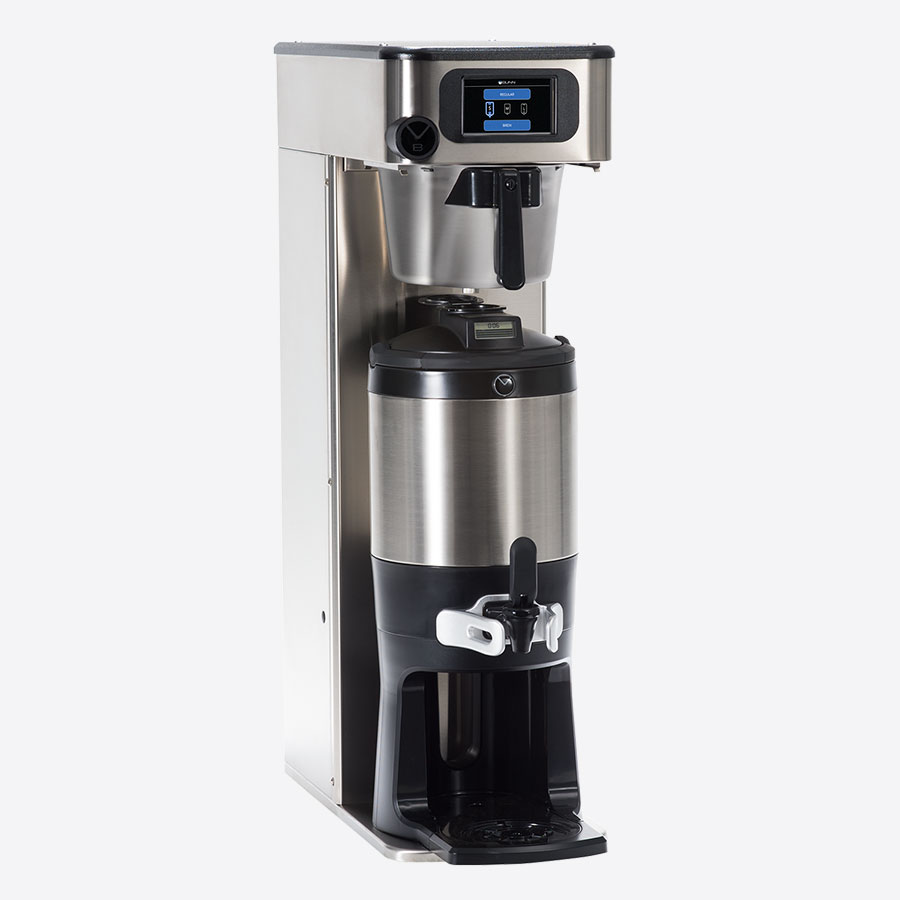 ICB Twin Platinum Edition
USB programming for uploading and downloading recipes and software updates, all in less than a minute
Exclusive Peak Extraction™ Sprayhead is multi-directional with a 17-hole design to ensure ultimate uniformity of extraction
Large 5.6 gallon (21.2L) tank provides back-to-back brewing capacity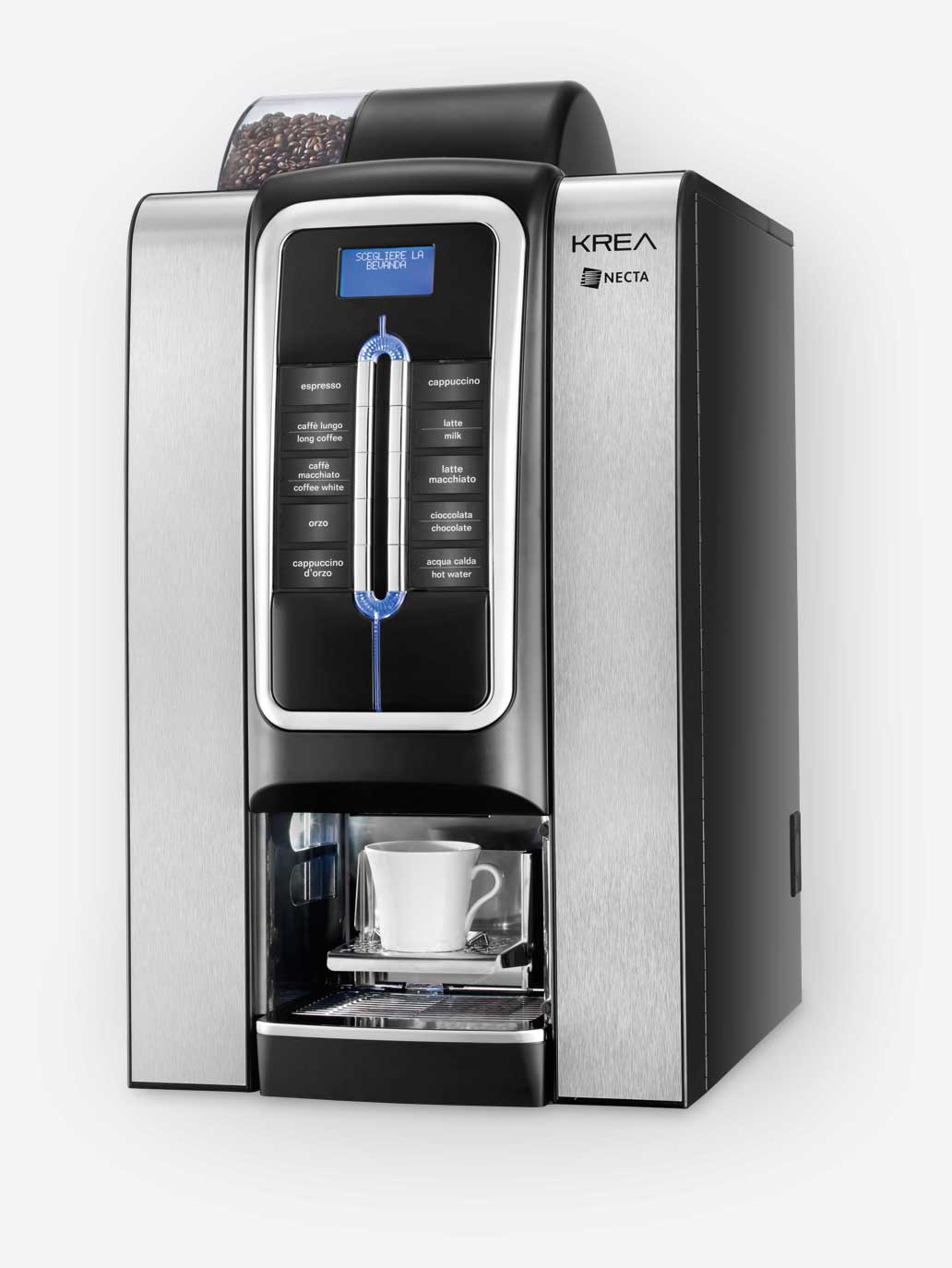 Elegant and appealing design with precious chromium plated frame around the selection area

Large graphic display 128 X 64 pixel with possibility to show simple animations

Krea is the ideal solution for hotels, communities, self-service locations and completes the Necta portfolio of breakfast solutions.
Plumbed in coffee brewer made to brew into tall gravity pots with base that have a brew-thru stem
Brew-threw stem remains in place while brewing to maintain heat for longer periods of time
Comes with gravity hot water faucet system on the side which can dispense hot water while brewing without altering the brew volume
Plumbed in/pour over coffee brewer made to brew into traditional glass decanters
Brews a fresh single pot of coffee at one time
1.9L warmers on the bottom to keep coffee warm